Fishing Catch Gallery
Welcome to Fishpo Fishing Catch Gallery.
Here we publish pictures of readers proud fishing moments. For information on how to submit your picture, see below... happy fishing days!
To view a larger image, simply left click on the thumbnail. Pics open in a new window.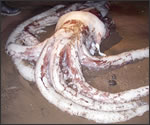 We'd love to publish your catch or fishing photo!
Why not send us your pic?
Send us an email and we'll reply with a web page address where you can safely upload
your pics. Don't forget to tell us who you are and where you landed the catch!