Behind the scenes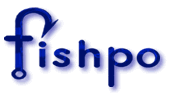 FISHPO is maintained by a dedicated team of fishing enthusiasts headed by Laurie Atkin, a keen fisherman for over 40 years.
As an International fishing information resource, FISHPO is designed to guide, educate and delight the fishing enthusiast the world over.
You are invited to contribute and ensure, FISHPO remains a dedicated reliable source of fishing information.
We encourage your contribution to:
Add your company/organisation to Fishpo Directory.
Tell us where they are biting and your big catch.
Tell us about 'the one that got away'.
FISHPO will remain an entirely free resource for the fishing community.
Gone Fishin'